Just this past week, Anthony and I attended the ICSC Conference in Chicago. We had a great time exhibiting, but overheard some interesting conversations taking place. I am not sure if these individuals knew we were listening, but the common thread of conversations thru the exhibit hall was,
"These are great presentations with great ideas that we would love to do…we just don't have the time or resources."
So, here is the thing- that is exactly the reason Design Big Dreams does business. We give you your time back. But, moreover I think this is a common issue when people attend conferences. We get filled with ideas and then return to reality where there isn't much time to implement them.
I have some ideas for those of you looking to get started implementing. From free resources to ideas that have worked for me when I attend conferences, here are some strategies and resources to add to your tool belt: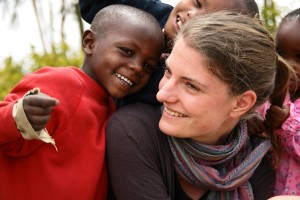 Looking to craft compelling email campaigns? 
Solution: Less text. Larger images.
One of the best email campaigns on a consistent basis is Charity Water. They have a great way of utilizing imagery to communicate their message, more than text. We are in the business of imagery- think how often you capture great pictures of your work or those involved? Those can all be much more telling that a five paragraph brief about the volunteer event. A picture of two people smiling more compelling that writing a line that reads, "People were all smiles at our event this past Friday"
Looking to address that large scroller on the top of your page with info-graphics or better imagery? 
Solution: Canva (canva.com)
I recently stumbled upon a great graphic design resource and I think you will continue to see these types of resources available to the mass market. If you don't have much experience in Photoshop or any other design program, Canva might be a great option for you. From templates for all types of projects to adding your own style, this platform allows you to look professional for FREE or little cost. Looking to add some video content to your digital communications to inspire greater giving? 
Solution: Animoto (animoto.com)
This can't be new for many of you, but if you haven't checked out animoto yet, now is the time. With a really easy user-interface, professional templates, and ability to share and upload easily to any digital channel, animoto has really provided an affordable option for people looking to do more with video.
The recommendations above are just a few ways to enhance your web presence toward the end of the year. Again, if you don't have time, think about outsourcing some of your to-do lists, so you can focus on Mission and ministry. However, if you want to make time and do the work at an affordable cost, hopefully these resources will do just that for you!